If you want to get your friend out of jail as they await trial, eBAIL bail bondsman can help you through our Bail Bonds Boulder City NV service 702-608-2245. eBAIL is the only BBB accredited Boulder City Bail Bonds service. The company is licensed by the NV Department of Insurance.
Boulder City Bail Bonds 702-608-2245
What is a  Boulder City Bail Bond?
A bail bond is similar to a check payment. The bond is paid by a bail bond company as collateral to get a loved one or friend out of jail.
How does a Bail Bond in Boulder City NV work?
When you hire a Boulder City Bail Bonds such as eBAIL, a bond or "check" is issued to the court. Cashing can only be done if the defendant chooses to forego the court appearances or any such instructions.
Henderson Detention Center
Henderson Detention Center
People arrested for crimes in Henderson, Nevada and surrounding areas are often booked at the Henderson Detention Center. Most detainees are those awaiting trial or those serving misdemeanor charges for 1-year or less.
Boulder City Bail Bonds
How to get an inmate out of the Henderson Jail
When someone you love is locked up in the Boulder City Jail, the most important thing to do is get them out as fast as possible. Below are the 3 options:
• Hire an Attorney – Under this option, delays may arise if the attorney requests for the defendant's release on his own recognizance or on a doubled-down bail. It may also take the Boulder City attorney several days to see a judge. eBAIL bail bondsman recommends the services of an attorney if the bail bond is $50,000 and above.
• Pay the full amount – This is a very expensive option because the bail amount must be paid in full to the Court or Jail. If you choose eBAIL's Bail Bonds service, you will only pay a small percentage of the entire cost.
• Pay only 15% by purchasing a Bail Bond – The easiest and cheapest way to get released from the jail is hiring a reputable Boulder City Bail Bonds like eBAIL. eBAIL's Bail Bonds service will pay the entire requested amount and take the risk of losing the money in the event a defendant fails to show up in court.
Boulder City Nevada City Hall
How expensive is a Bail Bond in Boulder City NV?
The value of the bond is set by the Court or jail, depending on the case in question. For example, the amount paid for DUI in most NV jurisdictions is $3,000.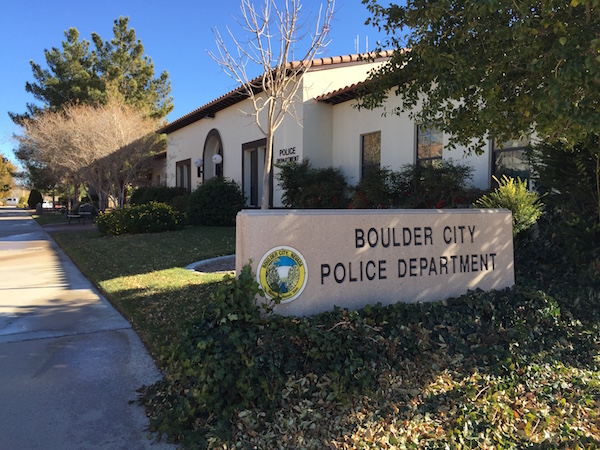 Boulder City Police Department
Are there payment options?
The eBAIL bail bondsman allows easy payment options for bail bonds such as easy bail bond down payment and cash bail loans.
Best Bail Bonds Company in Boulder City NV
We offer the best Boulder City Bail Bondsman service. Our Bail Bonds services are available 24/7. All you need is call 702-608-2245 to speak to our bail bondsman.
Boulder City Bail Bonds